Upcoming New Work: March 16-19, 2017
Record of the Anthropocene Movement
BUY TICKETS HERE
Karin Stevens Dance presents their new work, Record of the Anthropocene Movement, premiering March 16 – 19, 2017 at Taproot Theatre Company's Isaac Studio Theatre.
Record of the Anthropocene Movement is a collaboration between Karin Stevens, photographer Omar Willey and composer Paul Rucker. Also featuring lighting by Sara Torres, costumed design Ali Rose Panzarella and dancers Naphtali Beyleveld, Timothy Johnson, Philippa Myler, Anja Kellner-Rogers, Noelle Price, Kelly Taylor, Alexandra Beatty Spencer, and Maia Veague.
Based on the "Five Elements" (or "Five Processes") of Chinese philosophy, this piece connects dancers to the elements that make up Seattle and the Pacific Northwest. Their movements play out a history, a present, and some possible futures of the region in the era of the Anthropocene. Images from six years of photography project onto both the stage and the dancers themselves, to create an environment that illuminates the dancers' external world and their internal states. A unique combination of static and moving images and three dimensional projection merges with the physical bodies of the dancers as they search for harmony and explore the precarious balance of humans and their environment. READ MORE ABOUT THE WORK HERE
Click Here to visit the Brown Paper Tickets event page.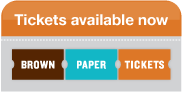 KSD needs your financial support. We are 24K into our 60K goal. Watch our 2016/17 fundraising video and see all that we are up to. Donate HERE!
Movement is the impetus as life is the content. Through layers of movement is the thread of truth; the sole story, the shape and texture of feeling and meaning. Beneath the motion is etched the lines of our grief and grandeur in this 21st century imperfect, moving human art form. The purpose of our relationship to creation is revealed. Beautiful. Infinite. Moving. Live. Turbulent. Grace.
"Karin is the consummate artist professional: easy to work with, warm, enthusiastic, imaginative, and above of all, supremely competent. The result… a memorable experience for performers and audiences alike."
-John Zoltek Music Director, Glacier Symphony and Festival Amadeus Whitefish, Montana 
Collaborators and Commissions